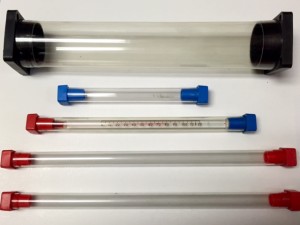 Clear Plastic Tubing and End Closures
Our high quality crystal clear tubing offers superior product protection.  It can be used  a variety of ways including shipping, storing, protection  and display.
Our tubes are used for cutting tools, taps, instruments, glassware, automotive, toy, housewares, crafts and industrial.
Widths Available:        1/4,  3/8,  1/2,  5/8,  3/4,  7/8,  1,  1 1/4 inches.
Lengths Available:      Standard 4 – 6 foot from stock.
         We can customize for your needs in lengths from 1.5 inches to 50 inches.
NOTE: Tubing is sold cut to your specifications and open-ended.   End closures are sold separately.
End Closures
Available in round or square bottom.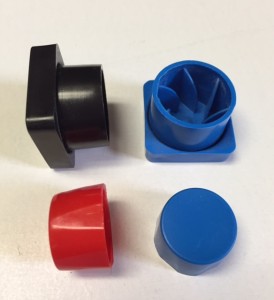 Available in 1/4,  3/8,  1/2,  5/8,  3/4,  7/8,  1,  1 1/4 inches.
Available in red, white, blue, black, green and more.
We can also make custom colors – just ask.
PLEASE CALL US FOR SAMPLES!
For more information on how we can serve you, please contact:
Vincent Bonazzo
Email: [email protected]
Tel: (203) 367-2181
Fax: (203) 367-7599
Mohawk Tool & Die is conveniently located at:
25 Wells Street
Bridgeport, CT 06604